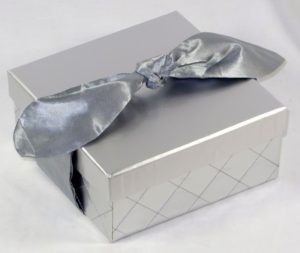 Lately, I've seen a surge in commercials for the online lingerie company Adore Me.  From petite to plus you can get lingerie sets for $50 a month, sent right to your door.  The one thing I noticed immediately about these commercials — the women advertising the intimate apparel all appear to be in their twenties.
The perfect age for worrying about lacy, frilly undergarments, because you can.
I had a great conversation with my husband, of all people, about this topic.
Of course, women love to feel feminine and pampered, but most of us are moms who work long hours, have a home to take care of, and a budget that puts kid's needs first.  We don't, unfortunately, have much time to worry about what is under our clothes, or have a lot of free cash to spend on something frivolous.
The discussion turned into a debate about pretty vs. practical, and what "real" women require; comfortable and affordable.
That same afternoon, funny enough, in the New York Time's style section was an ad for the company Thirdlove, with the caption, "We design beautiful and comfortable bras and underwear – because real women wake up in the morning and put on a bra, not lingerie."  How apropos.
Somehow, for most of us, when our twenty-something years are in the rearview mirror and family becomes a reality, we temporarily trade that "feminine" part of ourselves for the mandatory practical and productive role of being a "real" woman.
But what does that mean?
While it is important and necessary for us to juggle our roles as a mom, wife, co-worker, and domestic diva, it's also equally important to every once in a while, be ourselves; to be a "real," real woman.  One who takes some time out to reconnect with the parts of our self that we sacrifice.
As strong, intelligent, multi-tasking beings constantly caring for everyone around us, we seem to forget that we, too, need attention. Sometimes we want to face the demands of life feeling beautiful.  If that means, on occasion, splurging and indulging in something that makes us feel special, why not?
We deserve it.
So, if you tend to be practical, you should treat yourself.  Put on some lace and enjoy the best, beautiful version of you.  And with Valentine's Day just around the corner, maybe you can trade in the mundane tasks of daily life for just a bit, and surprise your loved one with a little romance, too.
Photo via Visualhunt.com